Secure Private Router Configuration Made Easy​
We are happy to announce the release of our iOS app for the SPR project. You can manage your SPR effortlessly, even while you're on the go with the VPN capabilities. The App is available today for $0.99. Revenue goes towards the development of SPR.

Simplified Configuration​
You can set up your new router, configure network firewall rules, manage devices, and establish secure VPN connections with just a few taps.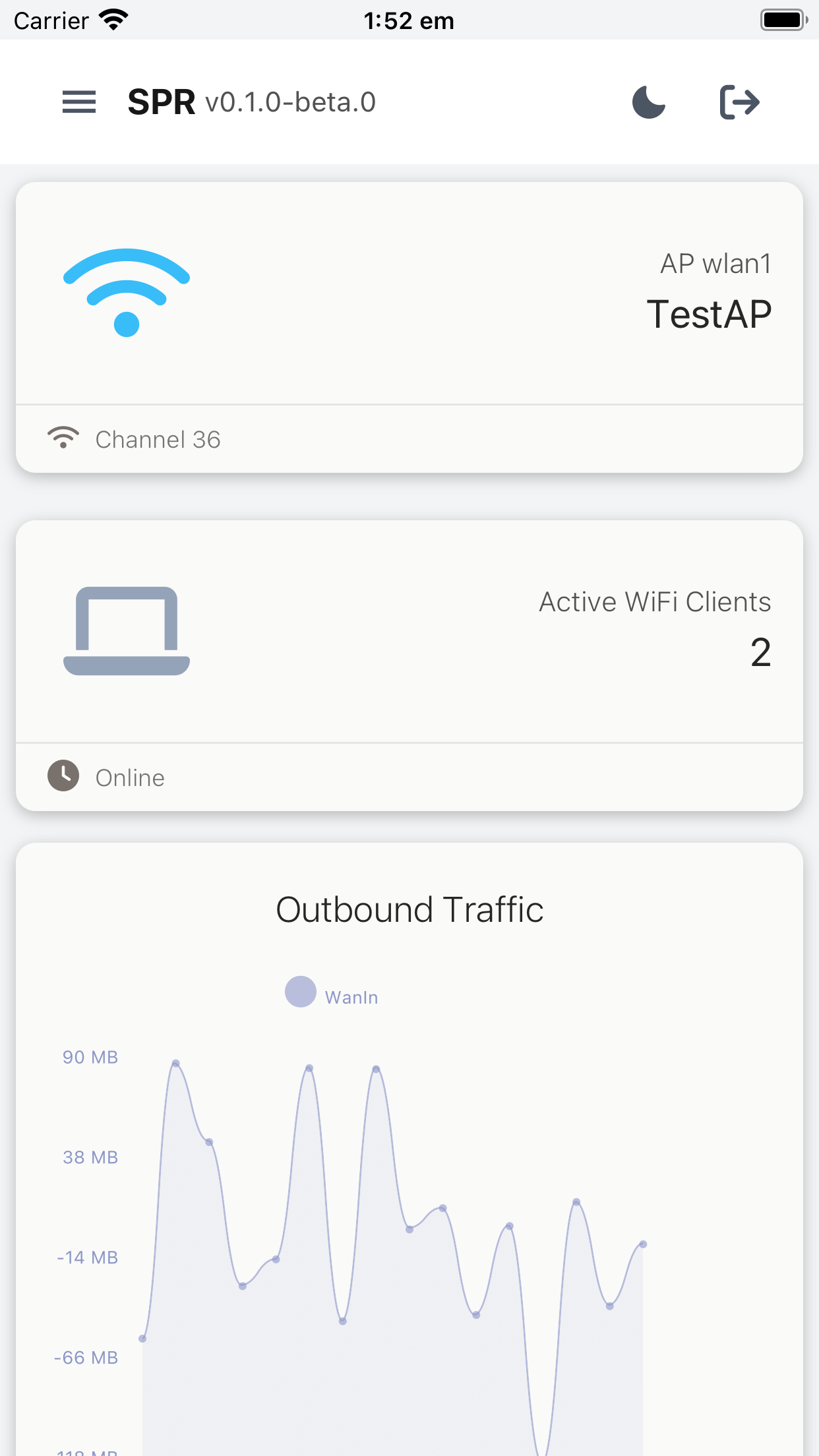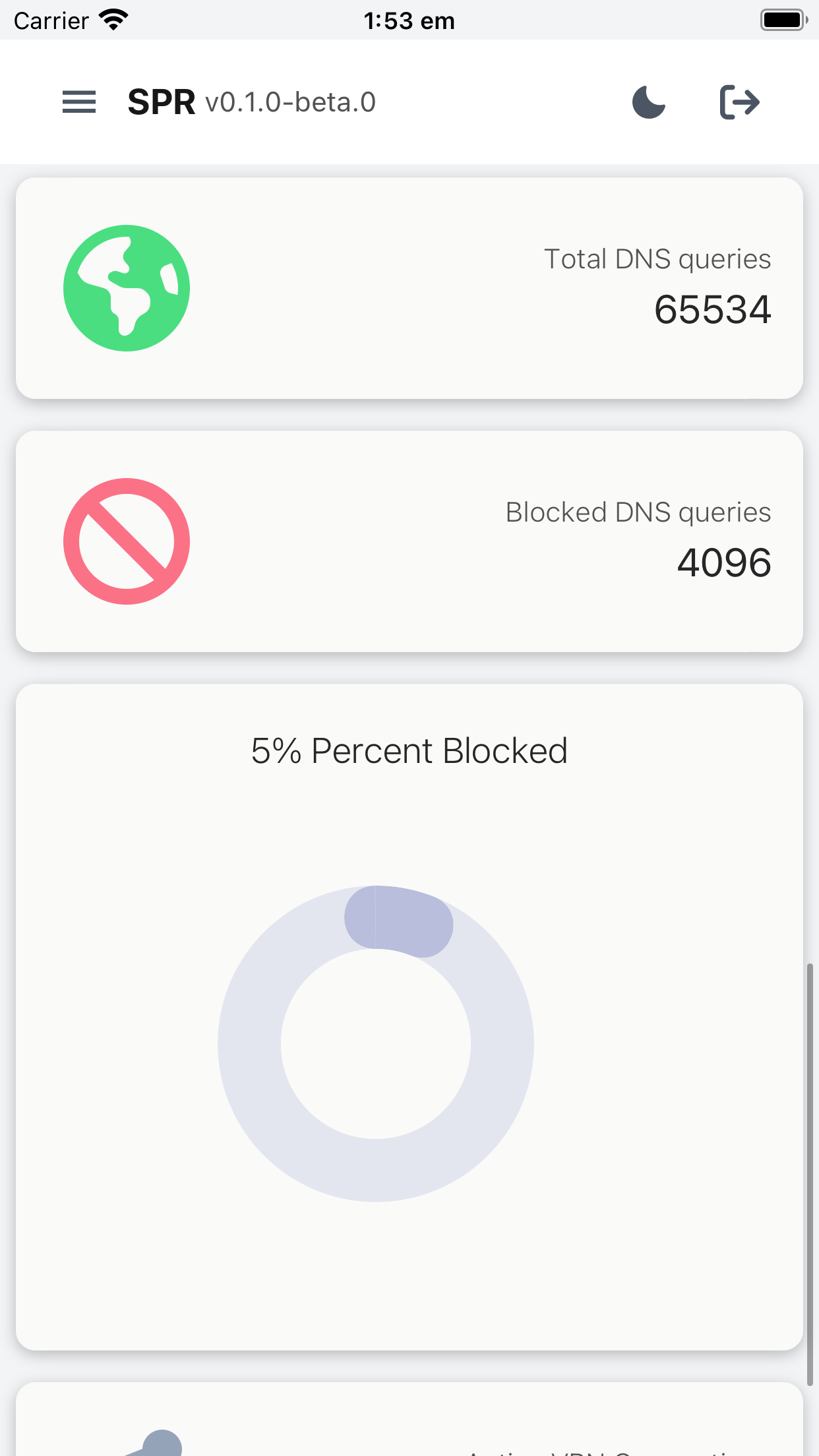 Connect Your Friends Quickly and Securely​
With the SPR App you can securely bring a new device onto your wifi network in only a few seconds. To do so, add a new device, set a name, and hit next to generate a secure password. Then scan the QR code from the new device and it will be good to go.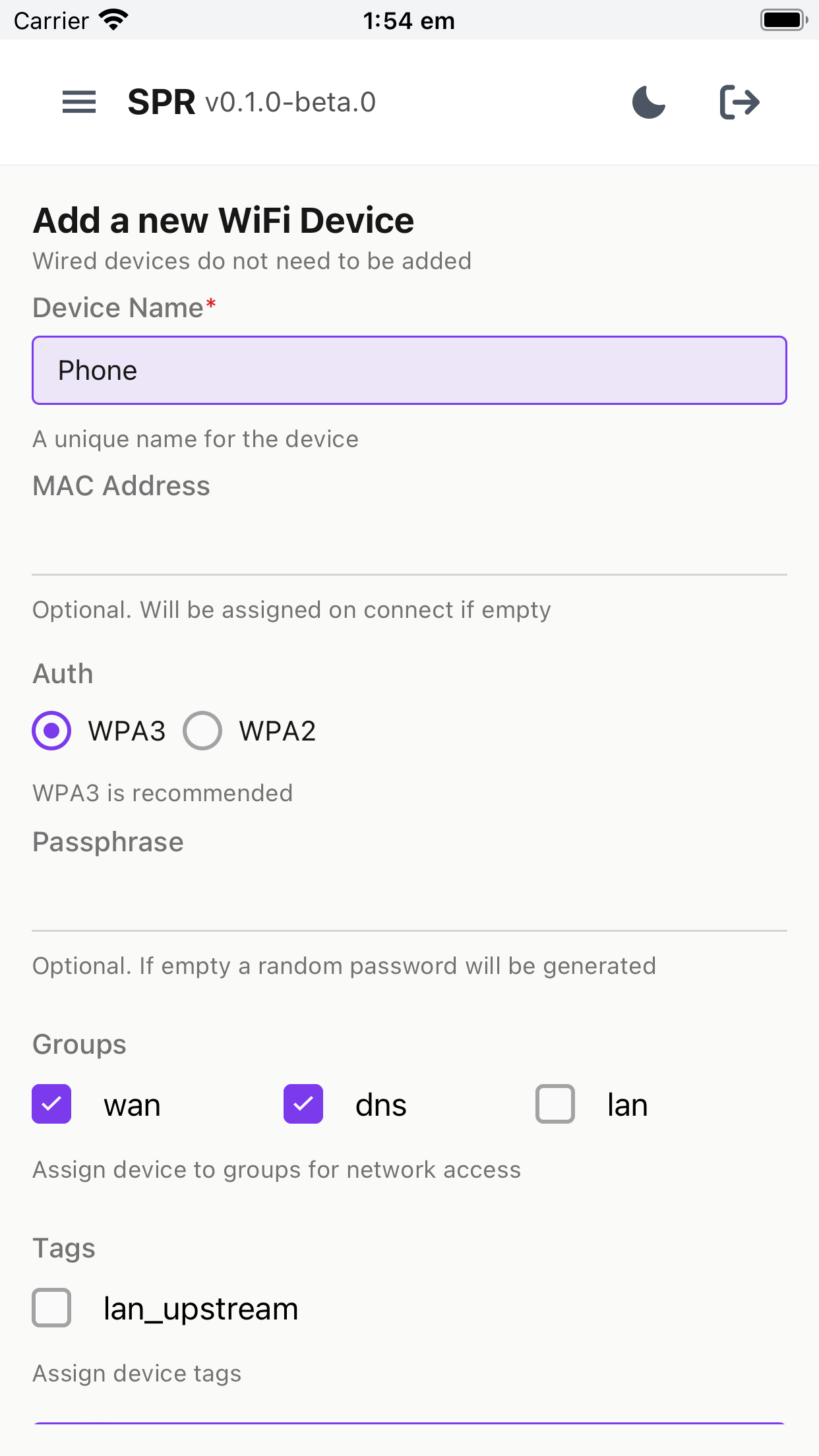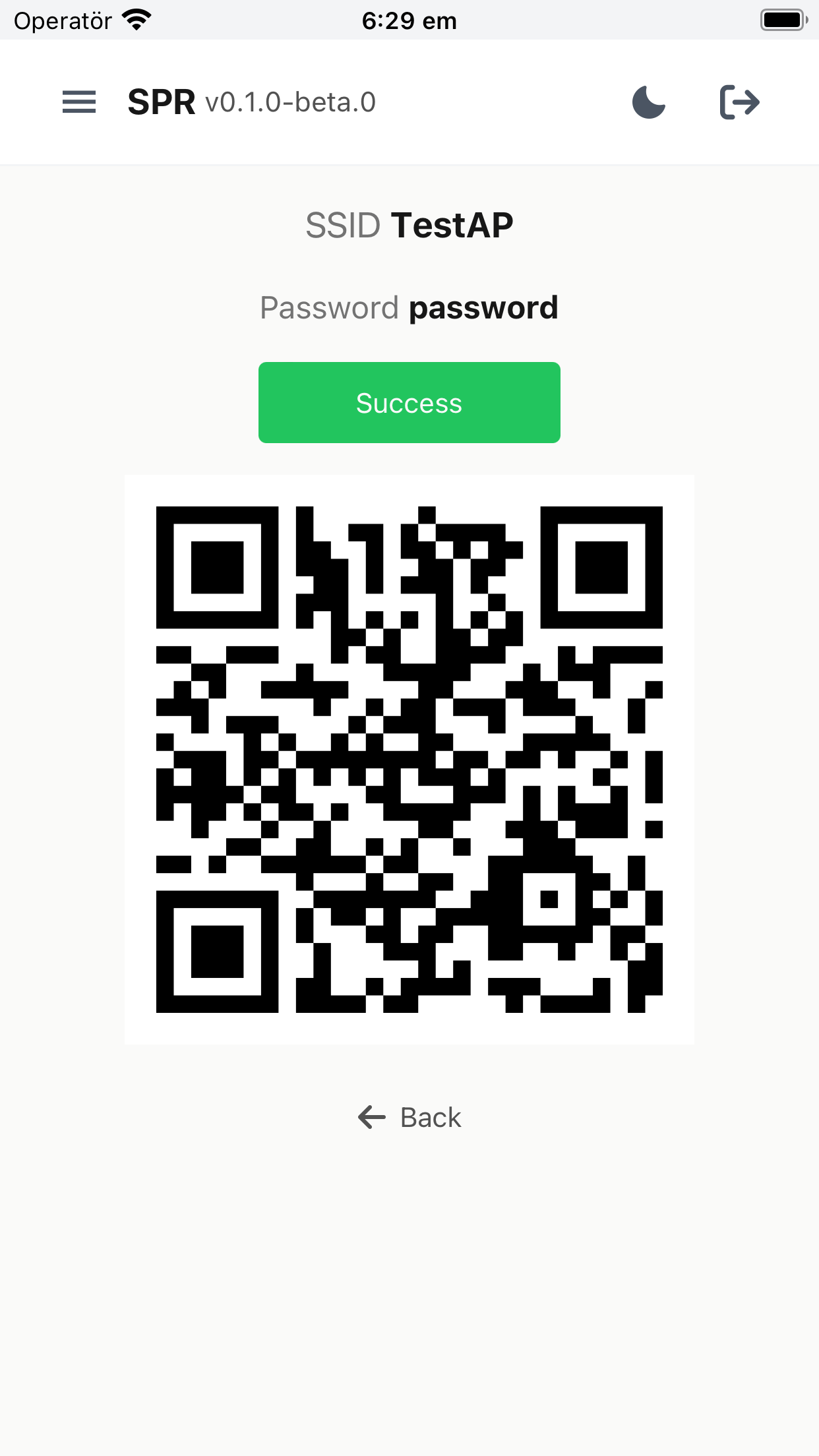 By default, the new device has access to just the internet and nothing else. You can join it into groups for access to local network devices. For example, a gaming group for playing LAN networked games.
Ad Blocking and DNS Controls​
Enhance your browsing experience by blocking intrusive ads at the network level. You can also view and customize your network device's DNS requests.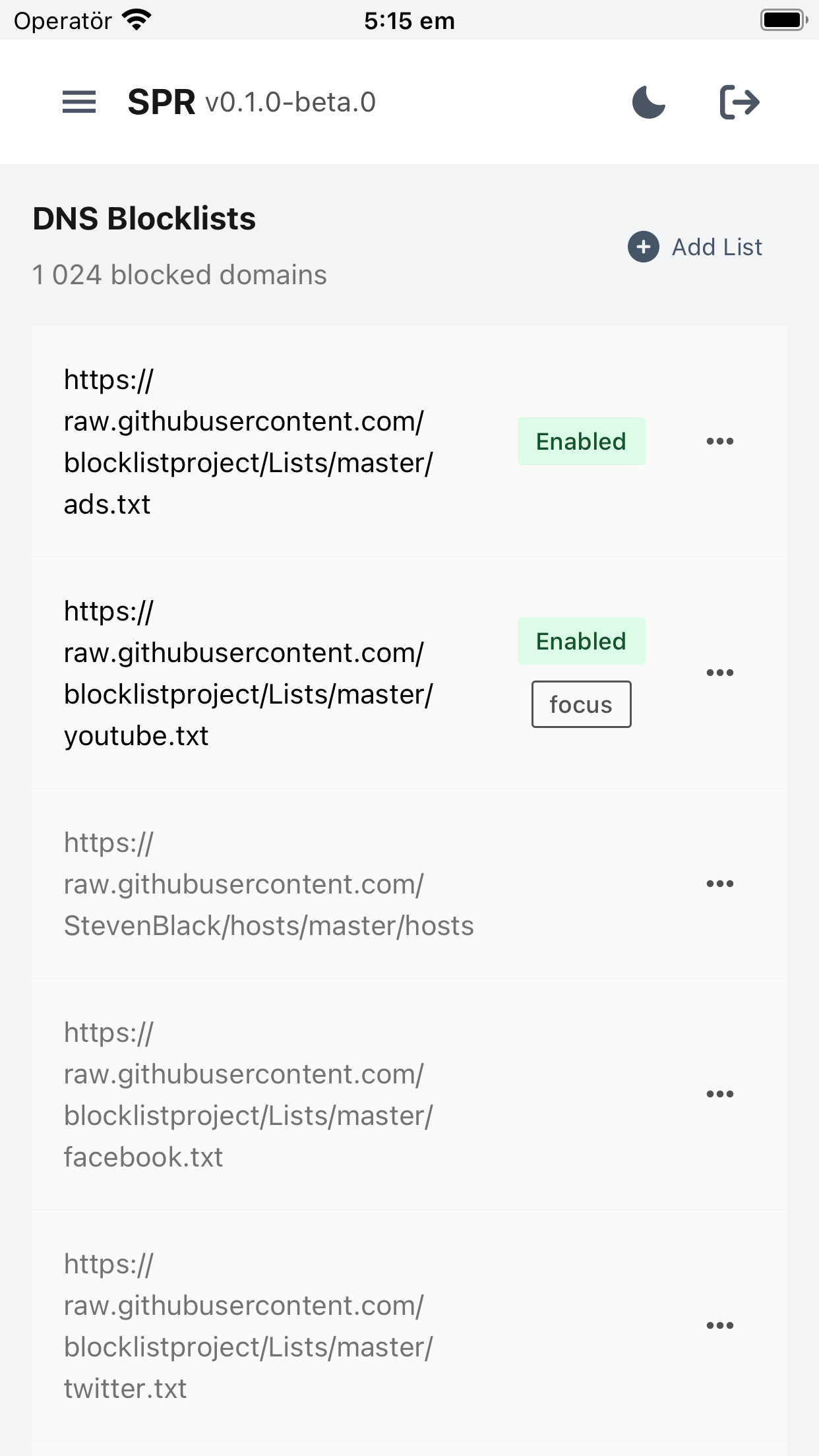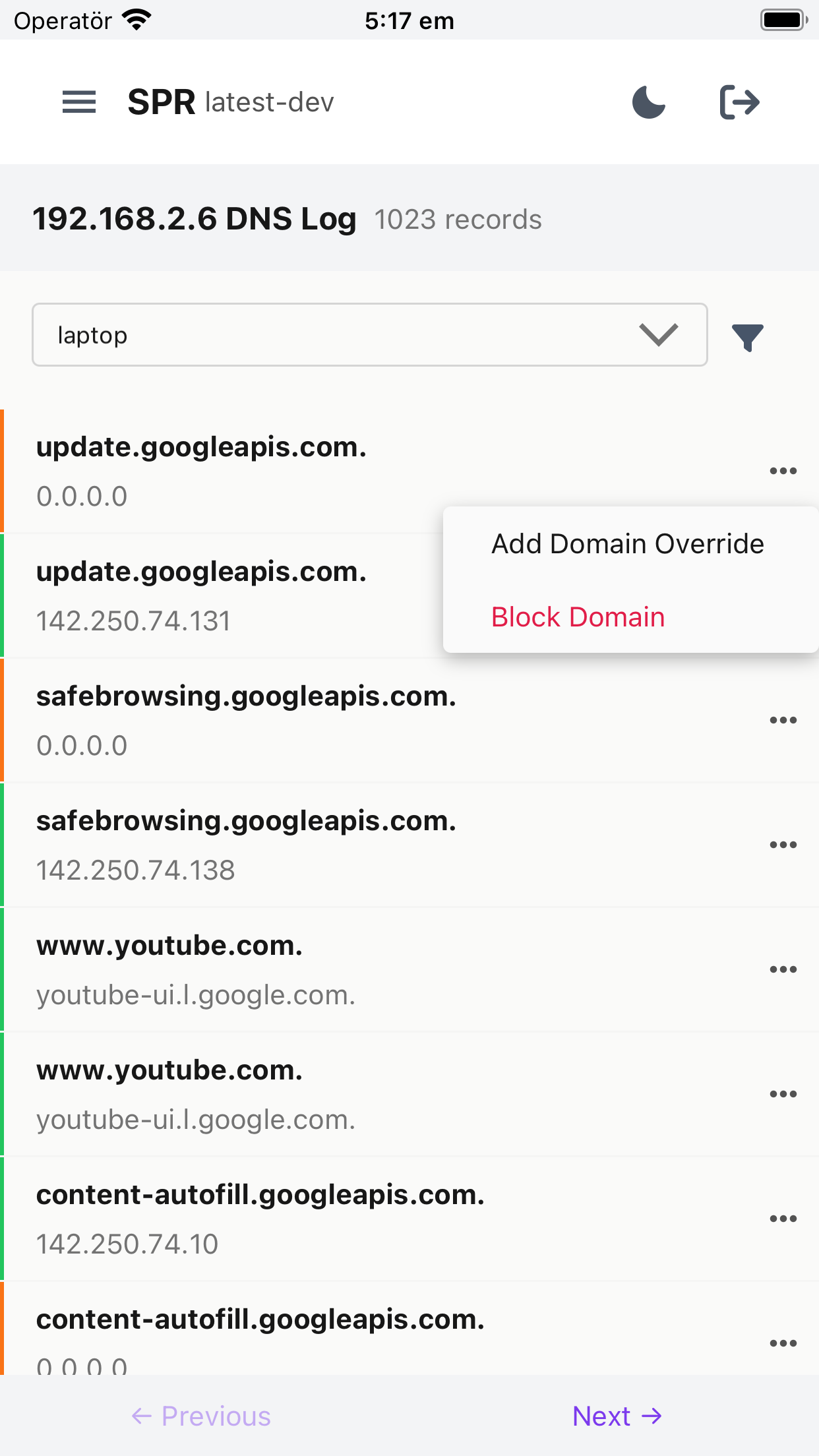 Remote Configuration via VPN​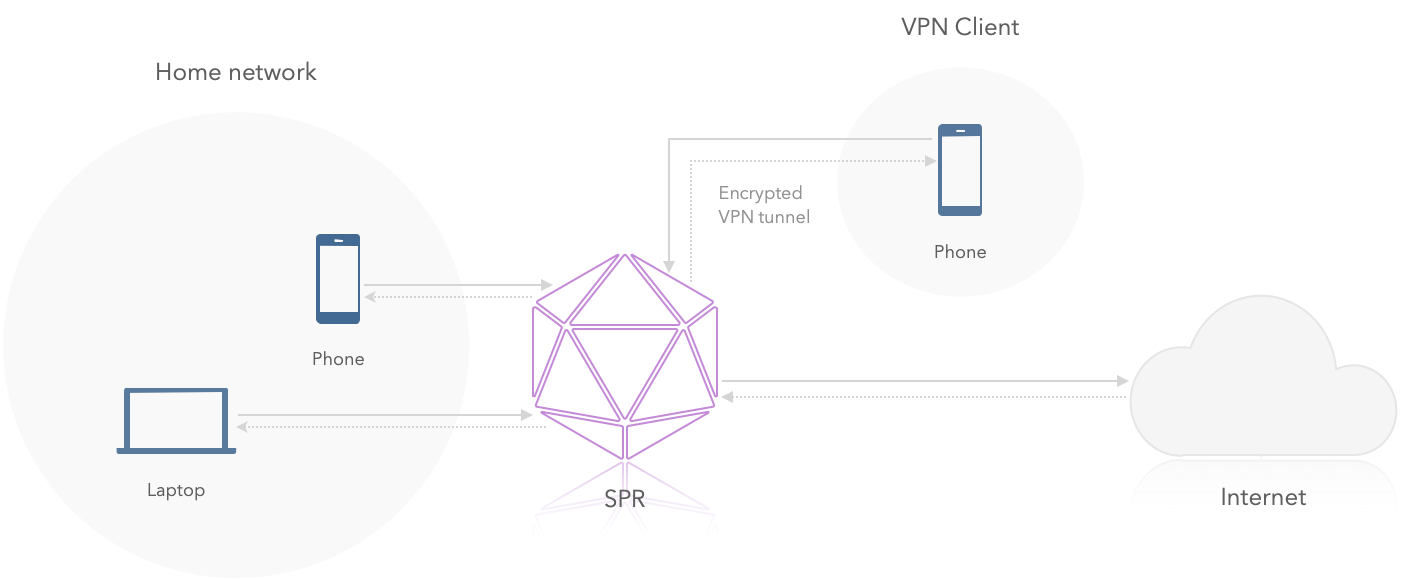 SPR works great for turning your home network into a personal VPN service. You can also host SPR in the cloud. Using SPR to VPN your mobile devices helps get better network speeds to work around operator traffic shaping, as well as keep access to media services while traveling. And it's also helpful to maintain ad blocking while on the go, without adding any software at all to your devices.
With the App you can manage your SPR over the VPN itself.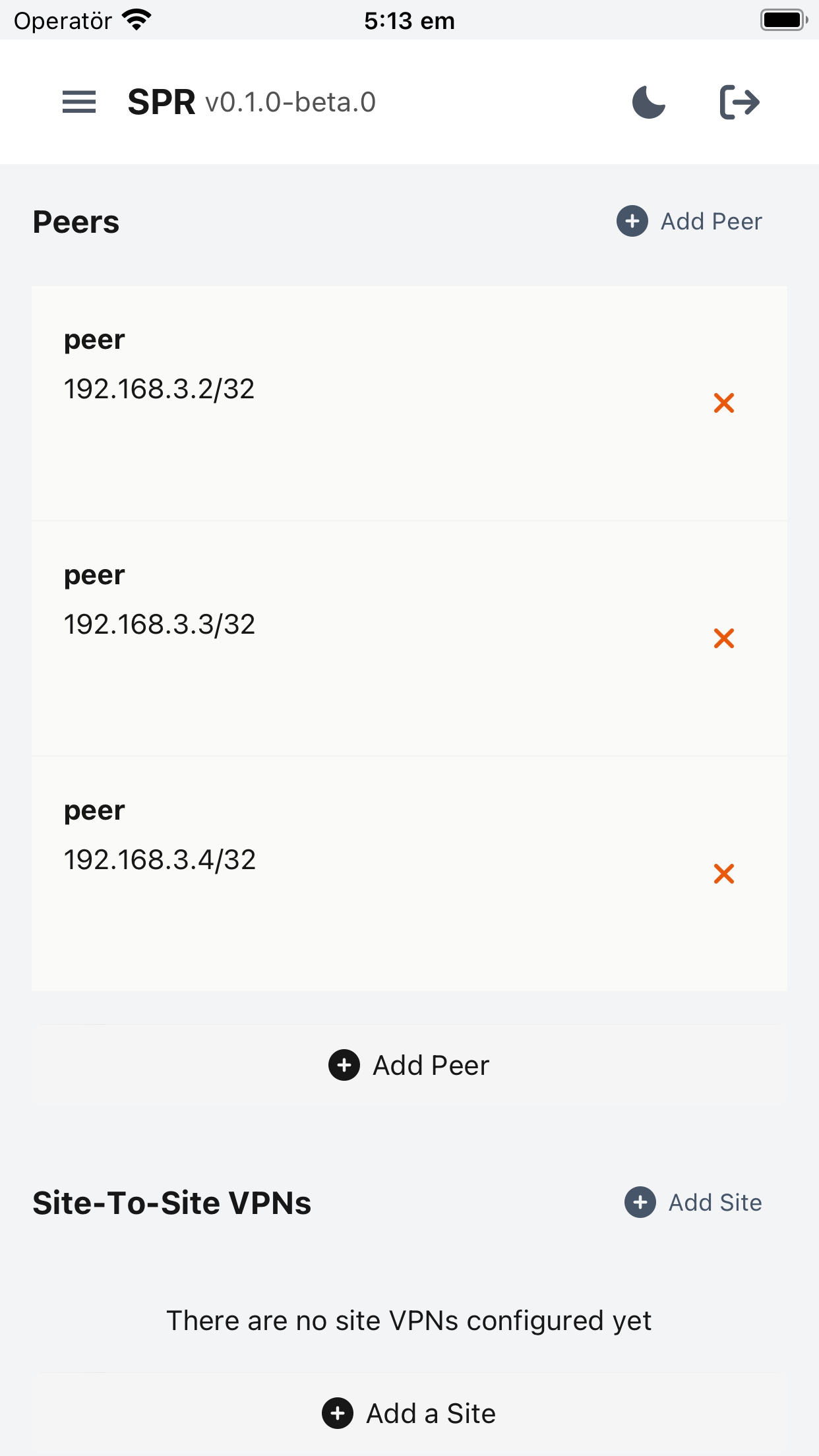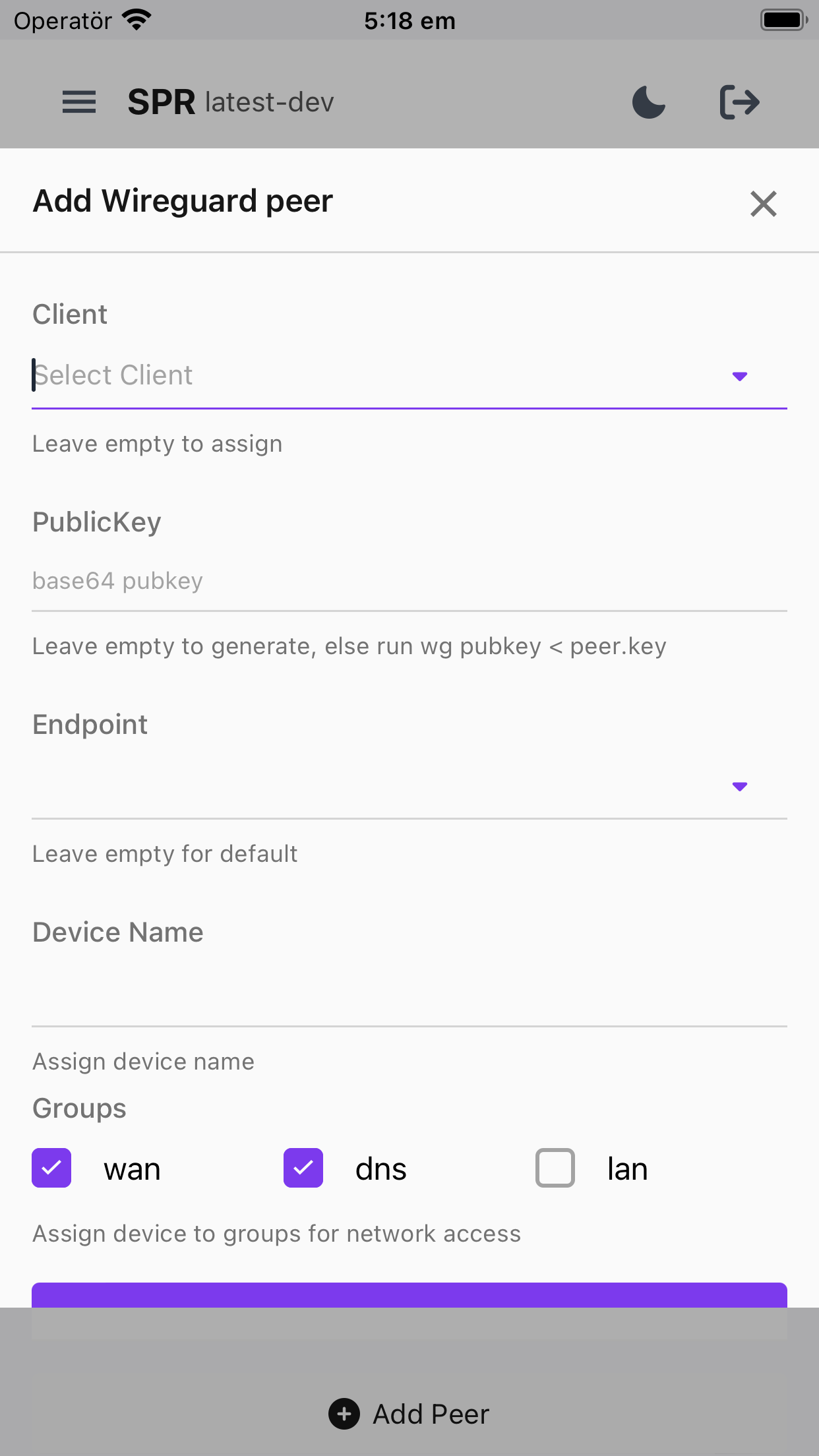 To learn more about running SPR using VPN, with all its features except WiFi, check out the Virtual SPR Setup Guide
Next Steps​
If you'd like to experience the power of open-source networking and take control of your network's security and privacy, give SPR a try.
Whether you're connecting directly to your SPR device or remotely through a VPN, our app offers a seamless and intuitive interface, empowering you to create a hardened and resilient home network environment.
You can download our iOS app today. Visit our homepage to learn more.
The source code for the app is available on GitHub.
App Privacy and Privacy Policy
Data Not Collected
Supernetworks, Inc. does not collect any data from this app.
We do not collect any personal information about you, such as your name, address, or email address, when you use our app.
Our app does not use any third-party services that collect or use personal information. We may receive crash logs from Apple which include anonymized code stack traces from where the errors occured.
We do not share customer data with any third-party services.